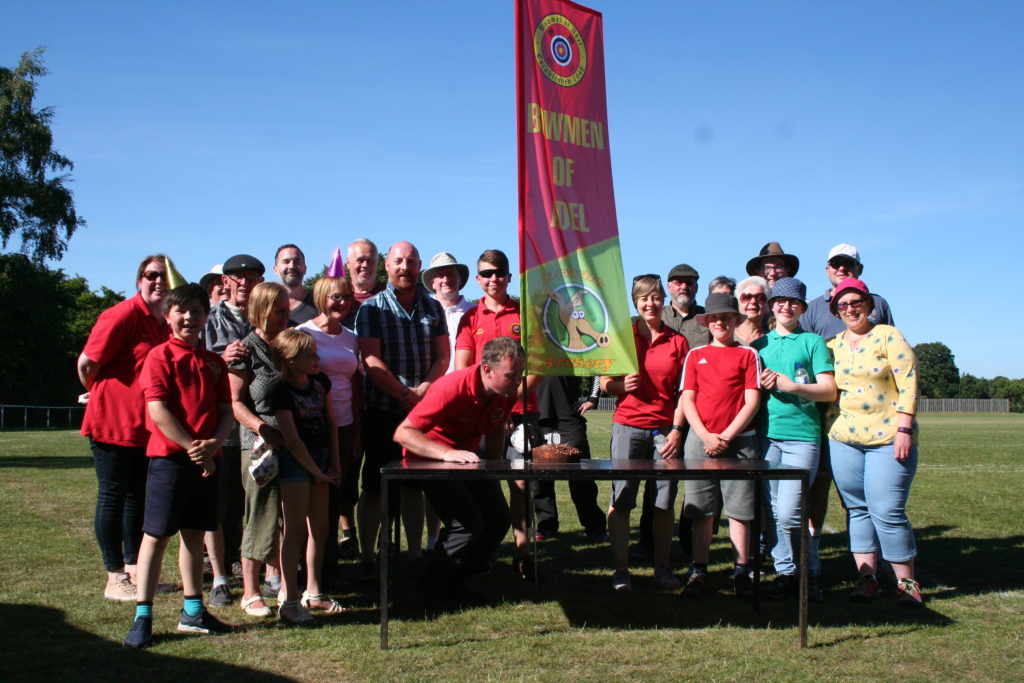 The sunshine has certainly been kind to our anniversary celebrations so far and the heat was well and truly on at the Bowmen Of Adel 70th Birthday Windsor shoot on Sunday.
Archers, wearing party hats, competed in glorious weather shooting various variations of the Windsor round. We all enjoyed a plentiful feast which seems to get better and more creative at each event. The strawberries and meringues seemed the firm favourite.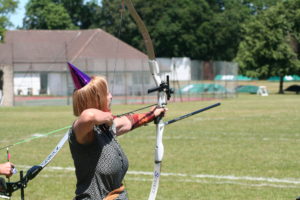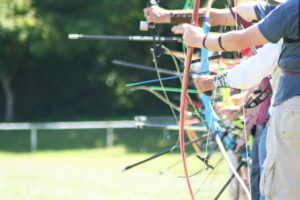 The results saw Kimberley Applegate take second place and Max Oakley take 1st place in the Junior category. In the grown-up category it was a really close call right until the end and saw Darren Clarkson take 1st place over Austin Denton by only 6 points. Both winners were awarded with a pretty special 1948 sixpence keyring.
The afternoon also saw some great achievements with Elizabeth Glassup (Bessie to us all) achieving a fantastic score of 252 at 10 yards in only 3 dozen arrows. At 9 years old this is a brilliant effort and allows her to claim her very first Archery GB progress award.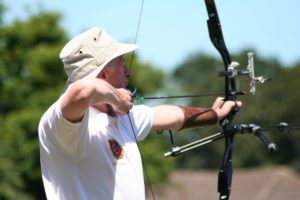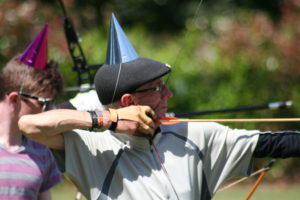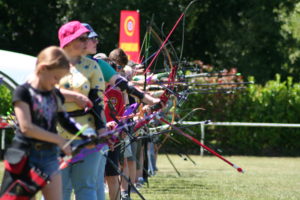 Also, at the final Junior distance, young Max Oakley's arrows seemed to be attracted to only the golds as he scored a maximum 9 points for every one of his 3 dozen arrows shot. Superb job Max. Finally, we must also mention Darren Clarkson who shot two 6 gold ends which pretty much sums up an awesome day or does it….
Our wonderful Anniversary organiser, Damian Clancy, decided to throw in one final extra end which included the re-appearance of the Polo's; you should have seen Nicky's face! A rather special honour awaited the person who could shoot the most polos in 6 arrows and that honour was claimed by our Chairman, Darren, who got to blow out the candles on our 70th Birthday cake.
A selection of photos can be viewed by clicking   here     thanks to Mr Oakley for those, but big thanks need to go to Damian for organising yet another successful anniversary event. Don't panic if you missed this one, we still have more to come and would love to see as many members as we can at each event.